Build on Experience
Grow your business and maximize success, by leveraging Mike's extensive experience and acute insights.
Mike Joseph is a seasoned CEO with a demonstrated history of working in multi-unit hospitality, international travel and the professional training/coaching industry. Strong business development skills as well as extensive experience that includes Executive Development, Business Planning, Entrepreneurship, and Forum Group Facilitation.
Mike has owned and operated more than 25 businesses over the past 20 years. He is a Certified Forum Chair with MacKay CEO Forums, a Certified Gazelles International Coach, a Senior Advisor with Osborne Business Advisors and the Managing Director/Principal of The Joseph Group.
Having spent the better part of my career in the ever-changing hospitality industry, I recognized the need for executive team support and CEO guidance. Like most business owners, working "in the business" always took precedence over "working on the business". Having a fresh set of of eyes in which to see the road ahead has enabled my clients to gain perspective, outperform their competitors and enjoy the chaotic but thrilling journey of growing and running a successful business.
Services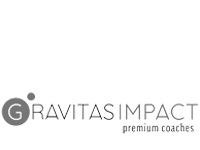 Gravitas Impact Premium Coaches (formerly Gazelles International) focuses primarily on the development of mid-market companies (revenue from $1MM to $250MM) using the Four DecisionsTM as the framework for growth.The organization continues to expand as it fulfills its promise to offer the best education, best tools, and best community to the top business Coaches in the world.
"His value to our organization cannot be overstated"
Joi Sumpton, President, Stepnwash
Rarely does a business coach have the lethal combination of a world-class education, street smarts, and powerful communication skills.Mike makes it look easy.
Hilarious, energetic, engaging and highly intelligent are just a few of the words I would use to describe Mike Joseph.
Mike Joseph's ability to relate to our challenges, help us focus on our biggest opportunities and teach us in a compelling and enthusiastic manner has changed how we think about our business.
Mike has an uncanny ability to cut through the distractions and see where the real opportunities lie. His value to our organization cannot be overstated.
Subscribe To My Newsletter